Woodlands Roofing
Does your home or building need quality roofing in Woodlands, Texas? If so, we're here to provide it! As a roofing contractor serving the greater Houston area for well over 20 years, we have the Woodlands roofing experience and expertise to do the job right the first time. We are expert roofers who have helped Woodland's residents and business owners recover from a huge variety of roofing calamities including: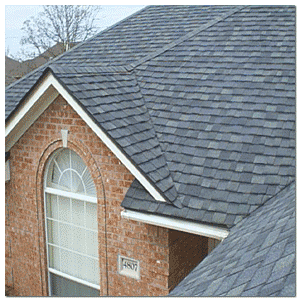 Roof repairs (minor)
Roof repairs (major)
Whole roof restorations
Whole roof removals
Whole roof installations
Structural damage roof renovations
Storm damage roof renovations
In addition to repairing and replacing Woodland roofs, we also work on:
Roofs for new construction
Roofs for remodels
Roofs for room additions
Woodlands Roofing – After the Storms Roll Through
The unpredictable weather of Texas is actually quite predictable: We know storms regularly target our great state. From hurricanes and tropical storms to tornados, hail storms, and wildfires, Woodlands' roofing needs often challenge local roofers to the point where there's simply too much work to be done in a short time period.
After catastrophic storms unleash their fury on Woodlands, roofing companies from outside the area often sweep in to help with repairs. If the damage is widespread, contact us as soon as possible because we book up fast. As a local roofing company with established roots in the community, you can count on us to be here for you long after the work is done. Our warranty is always honored whereas out-of-state roofers may be here today, gone tomorrow.
Woodlands Roofing – Honest Work, Reliable Results
Your home or commercial building needs a secure roof that serves its function, has a long life, and looks good. We can handle that. You need a roofing company that will treat you with respect, provide you with an honest estimate, and keep you informed of progress. We can handle that, too. In fact, we pride ourselves on honesty, integrity, and workmanship. We are happy to share local references or invite you to current jobsites so that you can see for yourself.